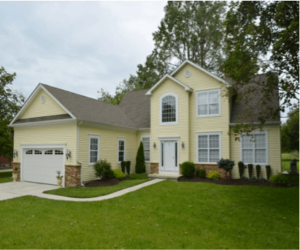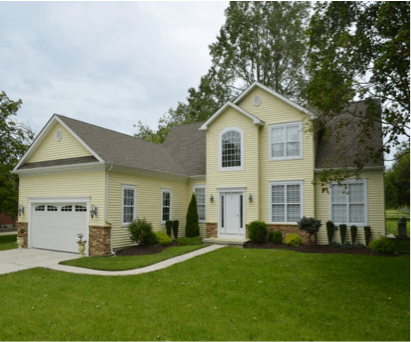 In this day and age most homeowners are looking for a home that requires as little maintenance as possible. In most cases, vinyl siding would give you the best look and the least amount of maintenance, at the most economical price. We at Tortorice Contractors install several different types of siding, such as vinyl, cedar, aluminum, steel, and other hard board products such as fiber cement. There are also many accessory products such as shutters to enhance the look of your home.
Contractors are able to install a variety of different vinyl sidings. Selecting the siding that's right for your home and choosing from among thousands of siding contractors, however, can be a daunting task. At Tortorice Contractors Inc. we can help! Our friendly staff makes the selection process and installation of your new siding a pleasure. After installing siding for over 40 years we have a few top selections you may want to consider.
While picking a great siding is very important, there is something else that is equally crucial. Which company from among all the siding contractors are you going to trust installing this great looking siding? At Tortorice Contractors, Inc. quality workmanship and attention to details are just as important to us as the quality siding we install. Many things go on behind the scenes of a top-notch installation of siding; details like correct nail size and placement , using forty-five degree cuts on siding J-channel around window and doors frames , and using color coordinated accessories for gable vents, light blocks, outlet blocks and dryer vents. To compliment your new siding job, we can also wrap all your wood trim in maintenance free aluminum trim capping with accented or color coordinated siding colors. Without a doubt, a great looking siding job starts with quality siding and ends with a beautiful installation on your home.
When it comes to re-siding your home, there really is only one best choice among siding contractors. Count on Tortorice Contractors – siding homes with beautiful new vinyl one house at a time. With several types of vinyl siding currently available, the consumer has quite a variety of colors and styles to choose from, give us a call today to discuss the options for your home, 856-232-2222.