Skylights, with their ability to let a warm glow stream into the room, can easily enhance any home. The skylights installed by Tortorice Contractors are the best available, tested and guaranteed. Each pane is installed with a flashing kit, which ensures many years of trouble free service. Not only will your new skylight help the energy efficiency of your home, they also provide ambient light and ventilation. The green building and remodeling movement puts great emphasis on natural lighting, indoor air quality, and energy efficiency. Moving air through our homes and distributing light can be, and usually is, accomplished by a combination of mechanical and passive means, with a fan and an open window being a simple example.
When adding skylights to your home you provide a source of free, healthful natural light and ventilation. And you make your home a more attractive, brighter place with an open feeling. In other words, you put an emphasis on natural lighting, indoor air quality, and energy efficiency.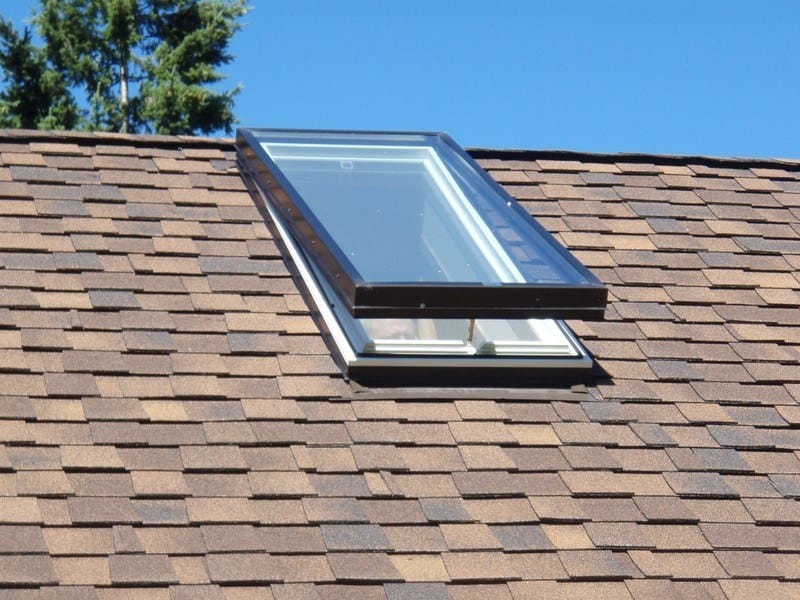 Skylights, both the traditional type as well as the newer tubular skylights that are growing in popularity, fit nicely with today's emphasis on green construction in both new buildings and remodeling. You've got to plan and shop carefully, position the units properly, and have a proper installation to assure a productive and pleasant experience with skylights.
Some of the major pros of skylights are that units from leading manufacturers are made just as well or better than, brand name windows. They are ENERGY STAR® qualified with dual pane, argon gas-injected, low-e glass that is an excellent insulator and they also block UV rays from the sun that can fade furniture. Traditional skylights are available in fixed or venting models with a wide selection of glass.  Tubular models, such as VELUX Sun Tunnel™ skylights, offer passive light collected by a roof-top dome and transmitted into the home through a highly reflective rigid or flexible tube to a ceiling diffuser that looks very much like a light fixture.
Tortorice Contractors can help you select the best skylight for your application, call us today 856-232-2222.